JOURNEY TO EASTER - GOOD FRIDAY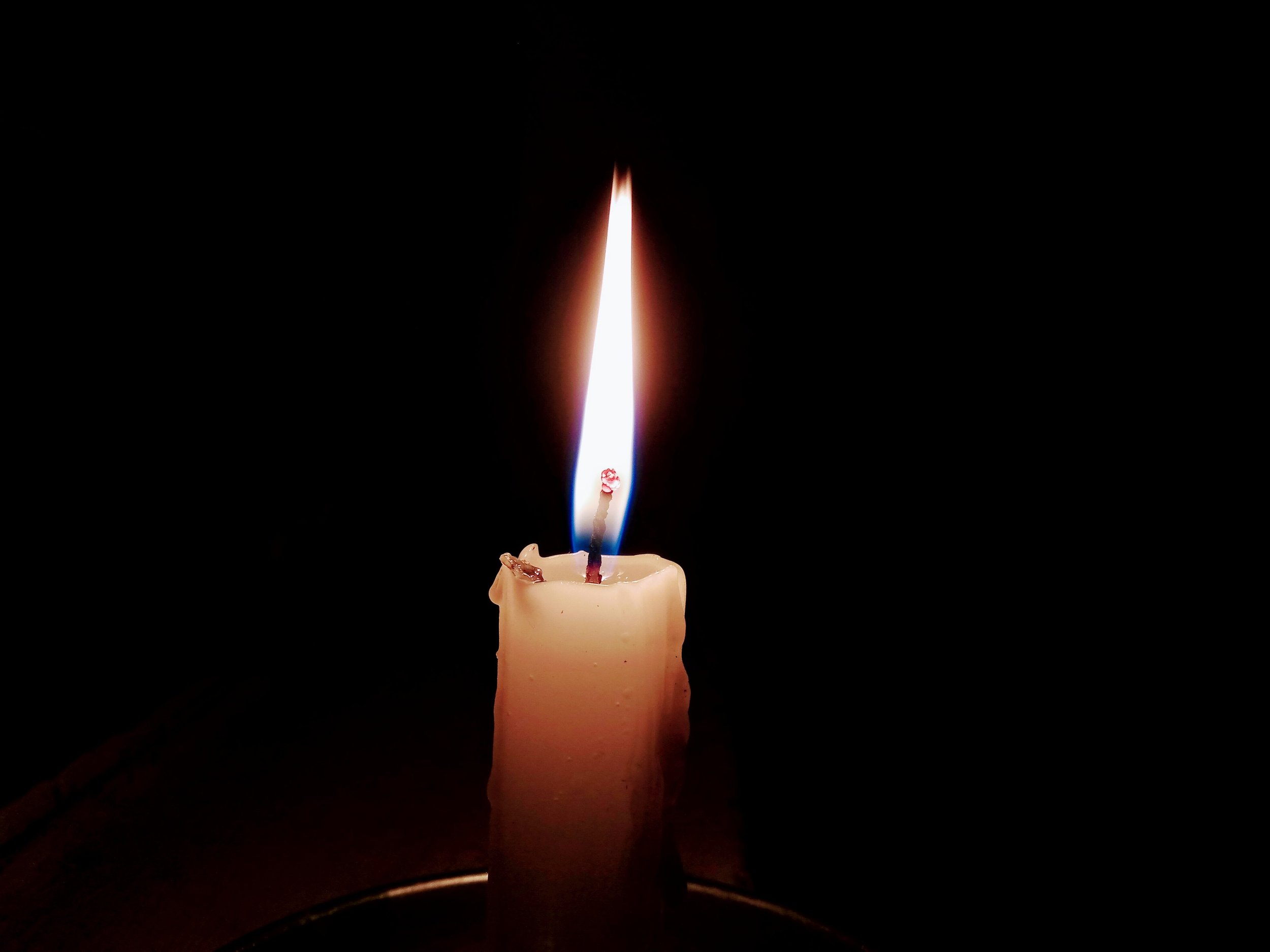 There is pervading darkness that settles in on Good Friday. When viewed from a place of "pre-resurrection" it appears all hope is lost. Even the followers of Jesus recoil from Jesus and the pain of loss. They flee for safety. (Matthew 26:47-56) Peter denies three times knowing Jesus after swearing he would never leave him. (Matthew 26:31-35; 69-75)
It is necessary to sit in the depth of sorrow, confusion, and loss on Good Friday.
In a scandalous way, the Jesus story unfolds, once again we are left confused right alongside Jesus' disciples. There is a deep question of "Why?"
Maybe not the same "Why?" that Jesus' disciples were carrying. After all, we know what happens in the early morning hours on Easter Sunday!
And yet, we have our Good Friday's that seem to stall time and bring us to the edge of darkness wanting the light of resurrection to break through.
It seems to be an impossibility. We thought we knew the outcome. We were walking with certainty. Then our clear resolve becomes tattered shreds of faith we grip tightly.
The growing pit in our stomach reveals the crisis is more than a religious-thing. In the darkness of Good Friday, with our ears still ringing from the screams of the crowd, we faintly remember the words of Jesus, "I have told you all this so that you may have peace in me. Here on earth you will have many trials and sorrows. But take heart, because I have overcome the world." (John 16:33)
The tension of Good Friday is palpable. Allow yourself to sit in the screaming silence of death, surrounded by the broken questions of "Why?", and trust that the darkness will not overcome you.
After all, the Gospel of John proclaims, "The Word gave life to everything that was created, and His life brought light to everyone. The light shines in the darkness, and the darkness can never extinguish it." (John 1:4–5)
With His last breath, Jesus exclaims, "It is finished!" (John 19:30) And our hearts skip a beat. He is dead. We know it.
But...what is finished? A tingle goes up our spine and minds begin to race because we remember Jesus taught an upside-down way of living. A "now and not yet" Kingdom of Heaven. Will life come again? Will His promises be fulfilled? Is He who He says He is? Can I trust Him?
So His final words echo for three days as we wait.
As we reflect on the various reactions and responses of those that closely followed Him, we must realize that we are companions on this journey of learning to trust in Jesus deeper still.
We are Peter. Eager to love and please our Lord, yet quick to deny Him when things become uncertain.
We are Thomas, doubting He is who He says He is...demanding that we be given more proof.
We are His disciples falling asleep, lazy and complacent.
We are Pilot, choosing to follow others, unwilling to stand for what is right.
We are Judas, full of failure, betrayal, and shame. Not seeing any way out to be free.
We are the women deeply confused, yet desiring to show devotion and love because we sense He truly is our Savior.
We are the ones who regularly cheapen His sacrifice by demanding He gives or does more than He already has. See, so fallen. So frail. So in need of rescue.
But God...in His infinite grace laid it all upon Himself for our rescue and pardon.
There is an old song that says... "love and sorrow meet".
Perfect love. Deep sorrow. Blood poured out, wounds deeply suffered for our freedom. Humiliated, discarded, denied, and forgotten...so that shame may be broken and we might live through grace.
There is a time to lament, to acknowledge the death of what is in front of us. We know a new dawn is rising, new life is coming and out of that death, resurrection will burst forth.
Easter will come, and oh, we will celebrate His resurrection and life. But first, we remember His death. Because it's in His death that we are able to celebrate His life.
Excerpts from Pastor Christan Causey at christancausey.com